Nutritional Supplementation:
4 Better Health is pleased to offer you direct access to high quality supplements you can order directly to your home.  We believe strongly in the"N" (nutrients) of the "DINE" approach 4 Better Health: If you optimize Detoxification, Inflammation, Nutrients & Energy, You will optimize your health.
Our bodies are phenomenal machines. However, when we don't eat a variety of nutrient rich foods (or our ability to absorb nutrients due to chronic conditions) our machine malfunctions. MANY of our clients suffer with a dysfunction in the GI absorption due to medications, intestinal permeability (leaky gut), IBS and low stomach acid… this decreases our absorption and assimilation (use of the nutrients) to a much lower level.   For this reason, we use supplements in our practice to support the body until they reach their optimal VIBRANT and OPTIMAL health.
Buying supplements can be confusing and overwhelming. It's hard to know what to trust and what will work for you. And as recent studies have shown many ingredients in supplements don't work or contain harmful additives. Unfortunately, Amazon isn't a great place to purchase supplements either. We have done our research to offer you direct access to high quality, pure and efficacious supplements. Click on our virtual dispensary or one of the links below. All supplements will be shipped directly to you.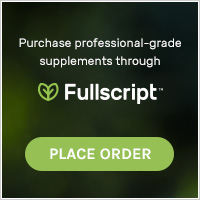 https://us.fullscript.com/welcome/4betterhealth 
Please call our office with any questions or concerns about supplementation 508-625-1807
---
Pure CBD Oil (no THC) May support reduction of: Pain, Insomnia, Anxiety, Autoimmune and Gut dysfunction
---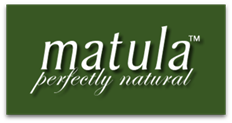 https://www.matulatea.com/#a_aid=4betterhealth
Matula Tea eradicates Helicobacter Pylori, acid reflux and candida from the digestive system which causes stomach ulcers with one cup of tea twice daily for 30 days for the same cost (or lower) than the typical 60 day supplement and medication costs.
The Matula Tea formulation is comprised of premium quality all natural , organic wild and non-GMO herbs.  It is conveniently packed, sealed and protected in a box with 60 sachets, sufficient for a 30 day supply. The primary constituents of the formulation are a combination of finely ground dried flowers, stems and leaves, taken from the following species:  Oleaceae, Asteraceae, Alliaceae, Fabaceae and Myrtaceae  Click here for detailed description of the ingredients.     *Matula DOES NOT CONTAIN any traces of wheat, caffeine, gluten, corn, soy, milk, egg sugar, colourants or preservatives.
---
Made in the US, RESTORE is a soil-derived, scientifically-backed mineral supplement that has been shown in lab studies to strengthen tight junctions in the gut wall, our firewall against toxins entering the body. May help create a biological environment for good gut bacteria to grow and flourish, to support improvement of overall health.
---
Dr Axe has trustworthy collagen, bone broth and soil based probiotics and probiotic formulas Check out Bone Broth Protein, Collagen, SBO Pre/Probiotic and more here
---
https://www.thorne.com Use Patient Express code HCP1056679
To order any xymogen products; follow this link https://www.wholescripts.com/register
Referral Code: VASIL (*no E*)
Practitioner last name: VASILE
Financial disclosure: 4 Better Health receives a portion of supplement sales. Some of these trusted products have Affiliate links which means 4 Better Health may receive a percentage of products you purchase. This, in no way increases your cost, you will pay the same price for the products.  These supplements are available on other websites and patients are not required to purchase supplements from these sites. Your purchases help support our ongoing mission to shift the paradigm of health. Thanks for your support!