Nutritional Supplementation:
4 Better Health is pleased to offer you direct access to high quality supplements you can order directly to your home.  We believe strongly in the "N" (nutrients) of the "DINE" approach 4 Better Health: If you optimize Detoxification, Inflammation, Nutrients & Energy, you will optimize your health.
Our bodies are phenomenal machines. However, when we don't eat a variety of nutrient rich foods (or our ability to absorb nutrients due to chronic conditions) our machine malfunctions. MANY of our clients suffer with a dysfunction in the GI absorption due to medications, intestinal permeability (leaky gut), IBS and low stomach acid… this decreases our absorption and assimilation (use of the nutrients) to a much lower level.   For this reason, we use supplements in our practice to support the body until they reach their optimal VIBRANT and OPTIMAL health.
Buying supplements can be confusing and overwhelming. It's hard to know what to trust and what will work for you. And as recent studies have shown many ingredients in supplements don't work or contain harmful additives. Unfortunately, Amazon isn't a great place to purchase supplements either. We have done our research to offer you direct access to high quality, pure and efficacious supplements. Click on our virtual dispensary or one of the links below. All supplements will be shipped directly to you.
As a convenience for our patients, our office has partnered with trusted high quality virtual supplement dispensaries, to manage supplement inventory and delivery on our behalf.  We value and trust these companies to provide only medical grade supplements through their dispensary. However, you are under no obligation to purchase these products from us or our partners; you may purchase the same products elsewhere; and your quality of care in our office will not be affected by your decision to purchase or not purchase products from our office.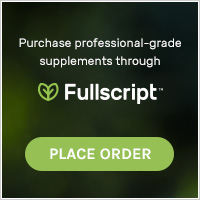 https://us.fullscript.com/welcome/4betterhealth 
Please call our office with any questions or concerns about supplementation 508-625-1807
---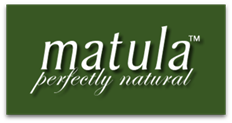 Order Matula Tea today
Matula Tea eradicates Helicobacter Pylori, acid reflux and candida from the digestive system which causes stomach ulcers with one cup of tea twice daily for 30 days for the same cost (or lower) than the typical 60 day supplement and medication costs.
The Matula Tea formulation is comprised of premium quality all natural , organic wild and non-GMO herbs.  It is conveniently packed, sealed and protected in a box with 60 sachets, sufficient for a 30 day supply. The primary constituents of the formulation are a combination of finely ground dried flowers, stems and leaves, taken from the following species: Oleaceae, Asteraceae, Alliaceae, Fabaceae and Myrtaceae
*Matula DOES NOT CONTAIN any traces of wheat, caffeine, gluten, corn, soy, milk, egg sugar, colourants or preservatives.
Atrantil is the only natural, clinically proven product to treat digestive issues where they start in the small bowel. Atrantil gets rid of problem gas-producing bacteria that cause bloating and abdominal discomfort with or without constipation or diarrhea.  The blend of Polyphenols also works as a postbiotic to feed good bacteria and support overall digestive health.  Order Atrantil Today
---
A mineral supplement that goes beyond the scope of probiotics to support gut strength, mental clarity, and planetary health.
Think of it as the missing piece in the human health puzzle – the way to get closer with nature and reject toxicity's advances.
ION*Sinus is a rinse for clearing dust, pollen and other air-born environmental irritants we're exposed to every day. It's your ally in combating hay fever and in caring for the starting point of your gut. Think of it as strengthening your very first line of defense.
Order directly from ION 
---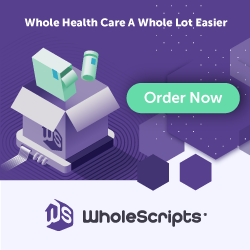 Order Metagenics Products Here
https://www.thorne.com  Use 4Better Health's Patient Express code HCP1056679
Financial disclosure:
Some of these trusted products have Affiliate links which means 4 Better Health may receive a percentage of products you purchase. This, in no way increases your cost, you will pay the same price for the products.  These supplements are available on other websites and patients are not required to purchase supplements from these sites. Your purchases help support our ongoing mission to shift the paradigm of health. Thanks for your support! 
To inquire about an appointment, call 508-625-1807 Or fill out your health history using our online intake form
Read our Website Terms and Conditions 4BH for full Website terms and conditions